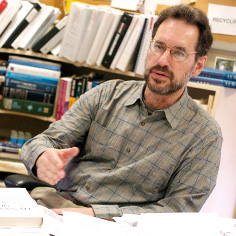 Bringing you a somewhat oldie-but-goodie today as we gear up for cold and flu season.
You could stock up on vitamin C or get in line for a flu shot -- but the answer to staying healthy this season may be right at home.
A Carnegie Mellon study found a correlation between hours slept at night and likeliness of getting sick.
Simply put: Those who get 7 or fewer hours of sleep at night are nearly 3 times more likely than those who slept 8 or more hours.

Sheldon Cohen
is a professor of
psychology
at Carnegie Mellon and the lead author of this study - which was published in the Jan. 12, 2009 issue of the Archives of Internal Medicine.
Read more
about the study or listen to an
interview with Cohen
on iTunes U.