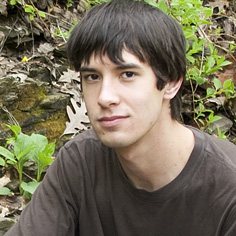 What do Ph.D. students Billy Epting, Steve Rose and Eric Hittinger all have in common?
They're all stars –
EPA STAR fellowship awardees
, that is.
This prestigious award given by the Environmental Protection Agency supports graduate-level candidates in environmental studies.
Epting is concerned about the unsustainable way humanity is meeting energy demands. So he's working on advancements in proton exchange membrane (PEM) fuel cells, as well as advanced batteries, which could someday mean a transportation sector with zero tailpipe emissions and a low lifecycle impact.
Rose is focused on wind power. He's researching possible ways to smooth out the short-term variations in wind power without using energy storage.
Hittinger is working on integrating renewable energy. Simply put, he's trying to figure out what technologies and policies are needed to increase the amount of renewable energy in our electric grid.
Speaking of Carnegie Mellon's EPA fame, the university was recently
named Conference Champion
in EPA's College & University Green Power Challenge.
And, earlier this year, Carnegie Mellon also made the list of the
EPA's top 50 purchasers of green power
.
Pictured above: Billy Epting, a Ph.D. student at Carnegie Mellon.