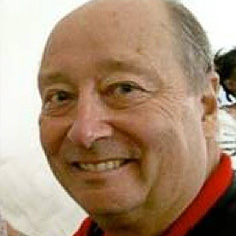 It's that time of year again –
Carnegie Mellon's 113th Commencement ceremony
is just around the corner.
So what's in store for the graduates and their families on Sunday, May 16 in Gesling Stadium?
This year more than 3,700 undergraduate and graduate students will parade onto the field, eagerly awaiting their degrees to be conferred.
Keynote:
Ian G. Rawson, managing director of Hôpital Albert Schweitzer (HAS) in Deschapelles, Haiti, will address more than 3,700 students as their keynote speaker. A longtime member of the Carnegie Mellon community, Rawson and his staff have worked literally non-stop since the earthquake to care for thousands of survivors. Rawson's story will hopefully instill one final lesson of dedication and leadership for this year's graduates as they head out to make their impact on the world.
Find out more about Ian Rawson >>
Honorary Degrees:
This year, Carnegie Mellon will award honorary degrees to:
Gordon Bell, Doctor of Science and Technology.
Robert H. Dennard, Doctor of Science and Technology.
Barbara Luderowski, Doctor of Fine Arts.
James H. Simons, Doctor of Business Practice.
Find out more about our 2010 Honorary Degree recipients >>
And don't forget to
Tweet it up
! Whether you'll be on campus for the occasion or not, join the conversation on Twitter. Use
#cmugrad
to report on the day's happenings and reminisce about all the good times.